During my mandatory Bunnings trip with Mini Me today, I decided to get a paint, a roller, masking tape, and a roller tray. I thought it would be cool to paint the back of a 4 footer I have running in the garage. Previous tank I used an adhesive film and didnt like the end result. This was about the same cost, and I think the end result looks a lot better when looking in to the tank. Heres some photos:
Looking in to the tank with no background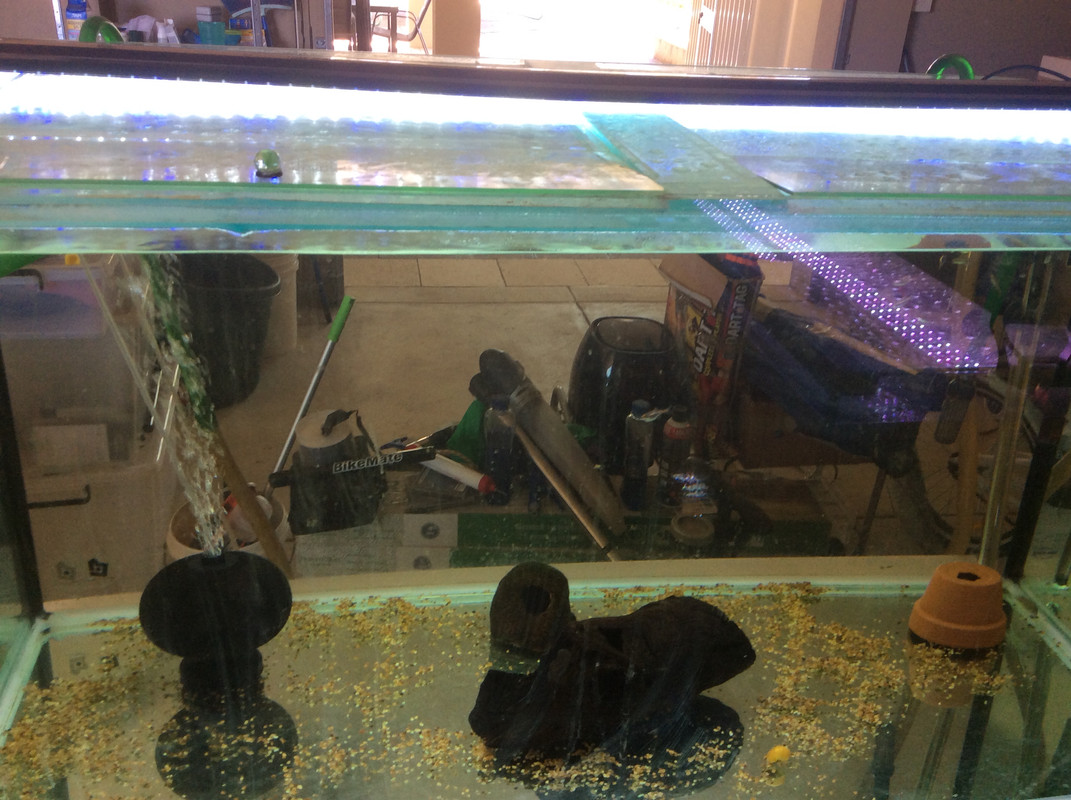 Mini Me inspecting the blank canvas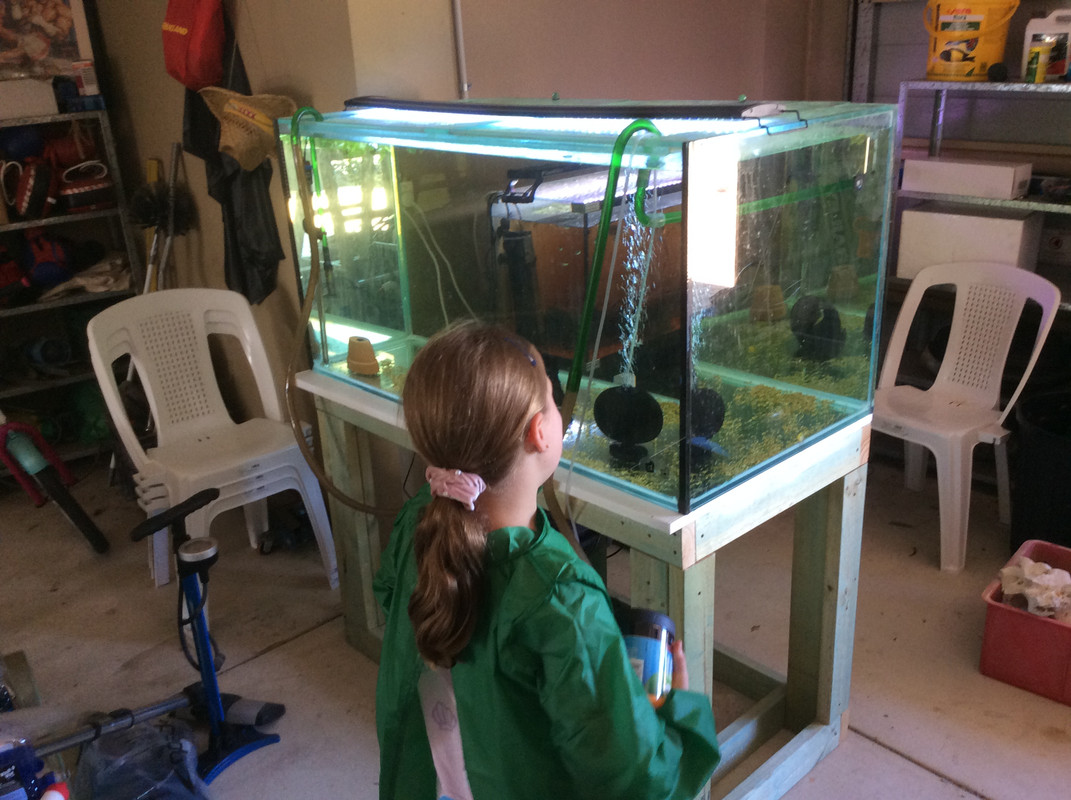 Tools for the job. The small pot of mistinted paint was only $3! Supposed to be white but its more of a light pink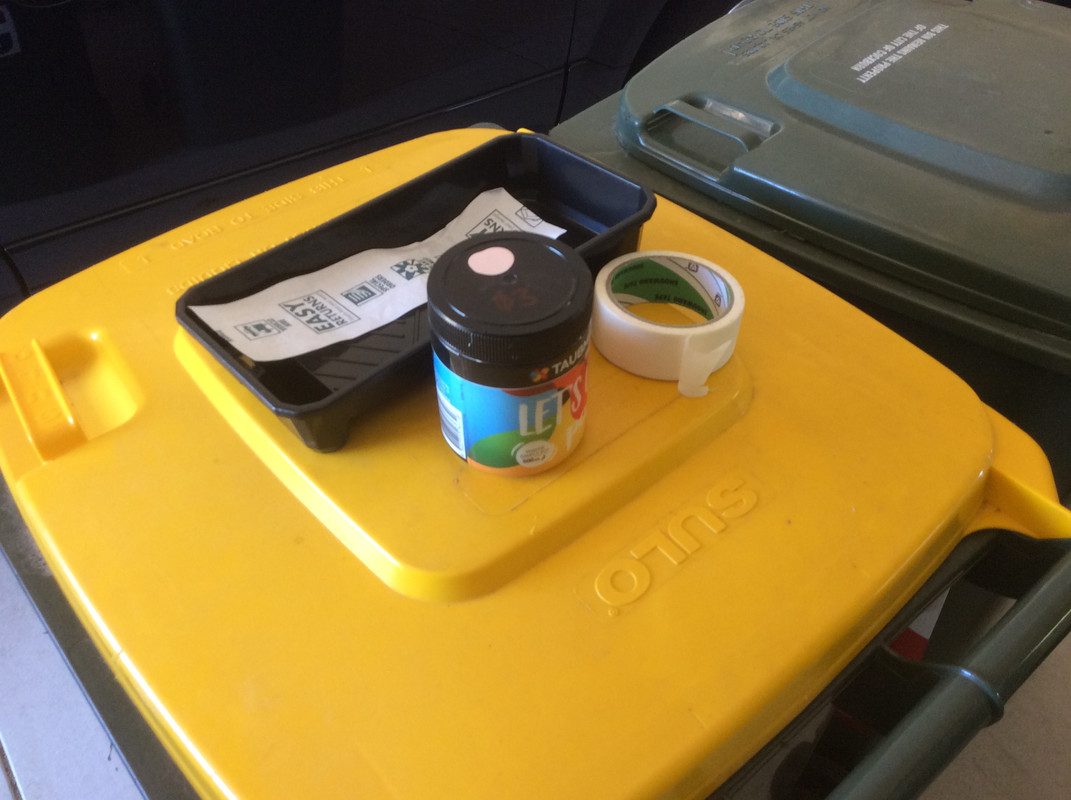 And the child slavery.... oops I mean art project begins here. I taped up the edges with masking tape and let my daughter have fun with a paint roller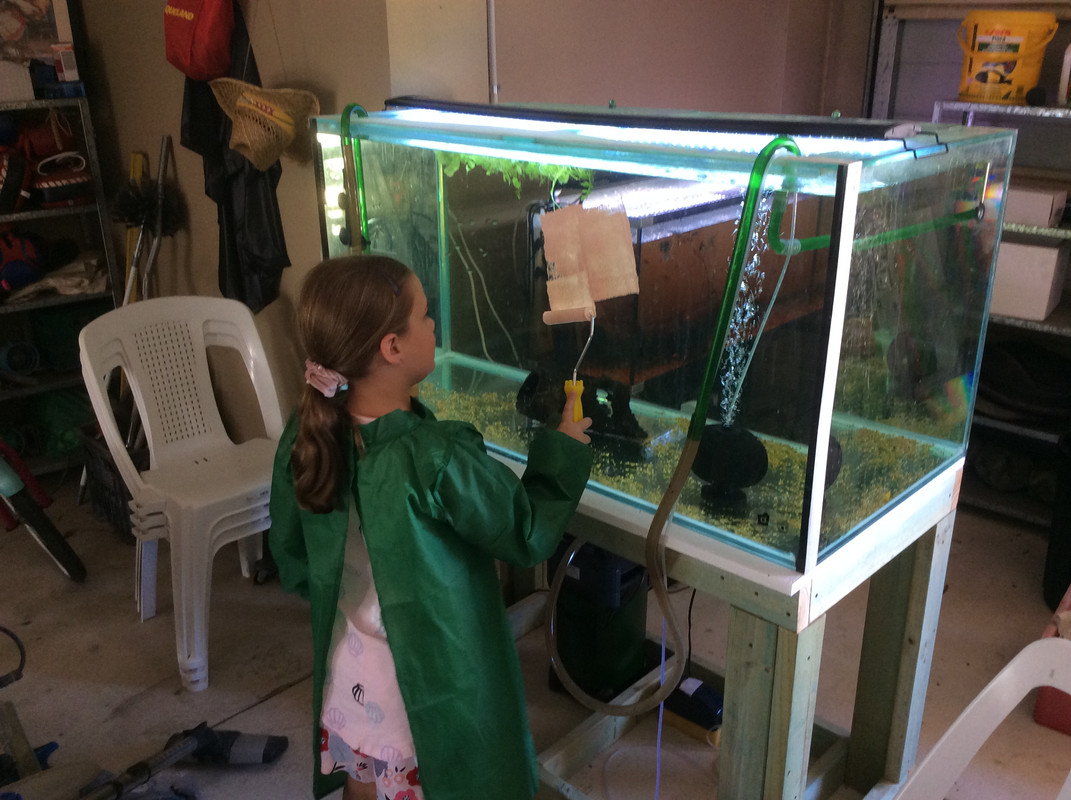 And then a few minutes later, the tank is painted like so
Doesnt look overly schmick from behind, but looks great when looking in to the tank from the front, which is what I want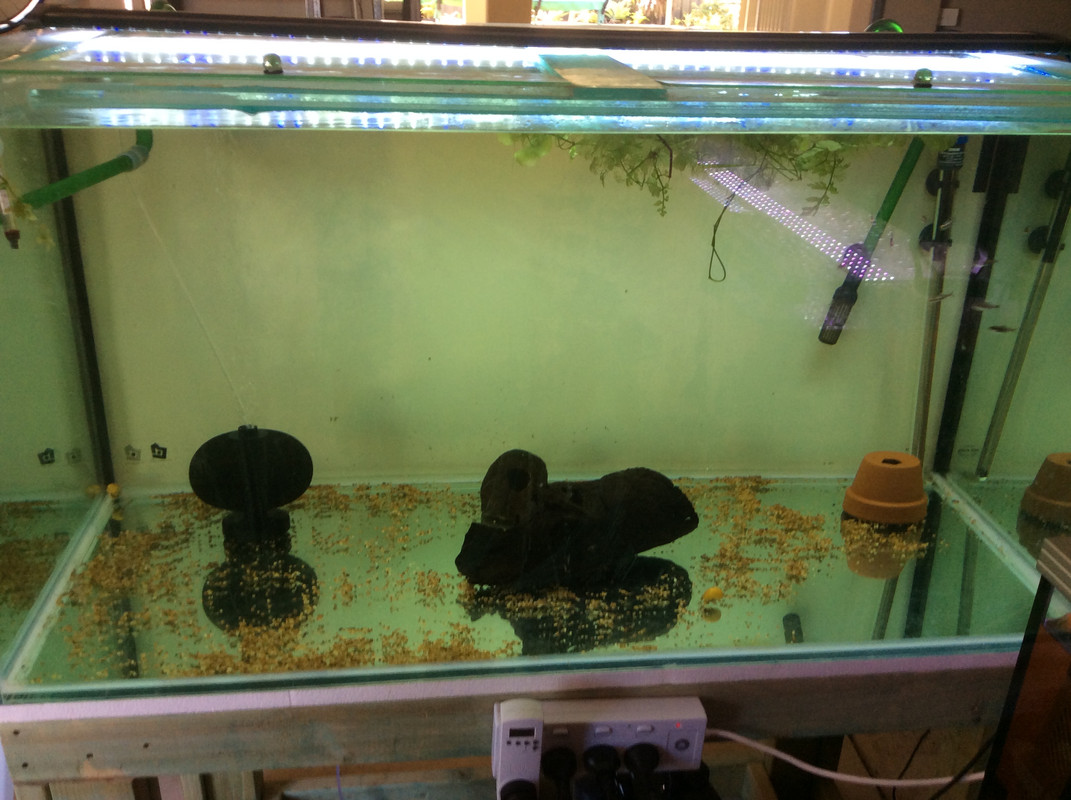 Undecided as to whether we will do some more coats. Im pretty sure that the paint will scratch off easy, so will try not to scratch the back of the tank with anything.