Mike and I popped into Rob's on Saturday, stores got some great fish in at the moment with more out the back waiting to come out.
Rob has just received a shipment of Small discus, Fancy fighters, Archers and a few others. Definitely worth a look.
 
 
Some lovely large tangerine Peacocks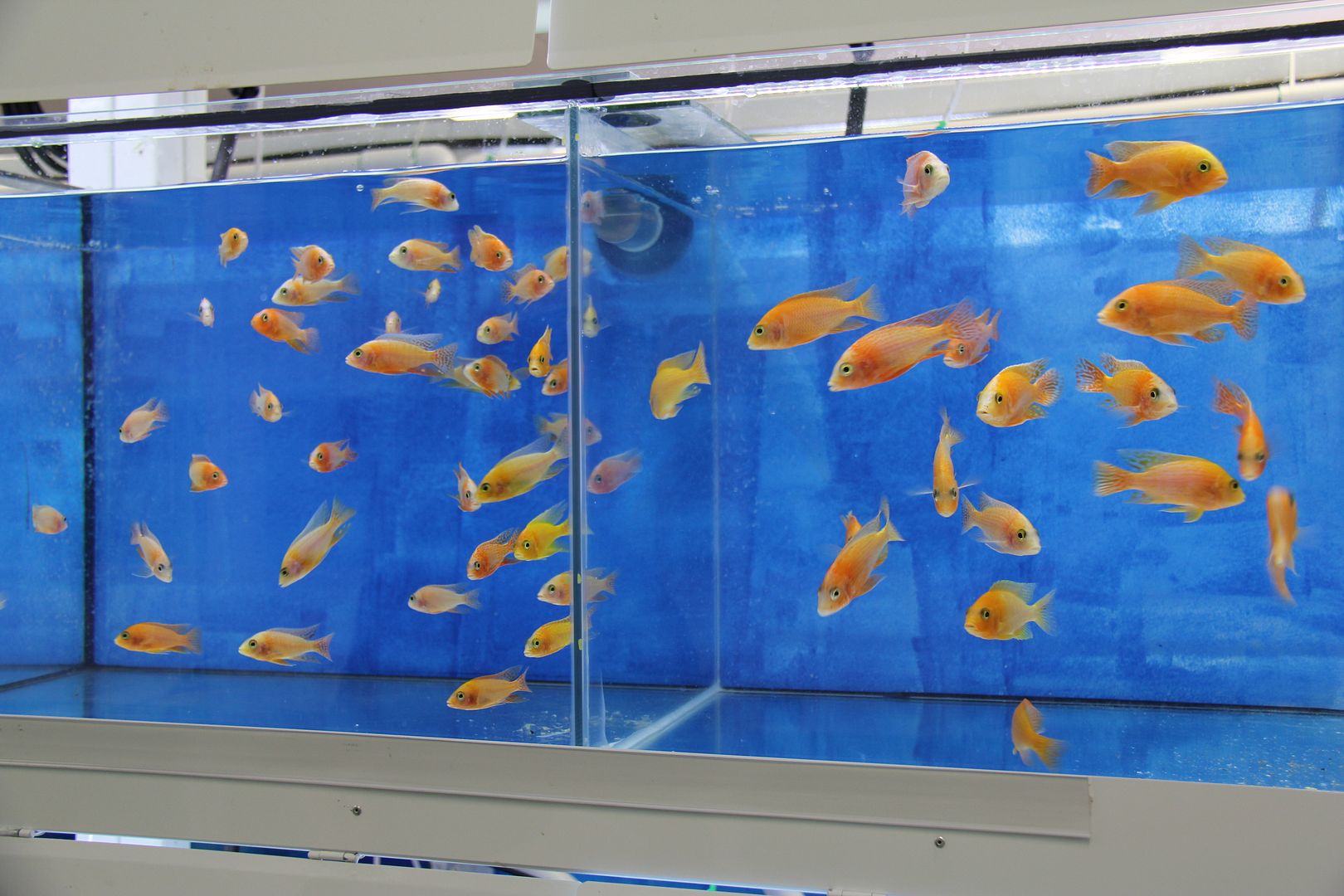 Also saw some weird and wonderful albino Platinum angle fish, something fairly new to the hobby (?)

Heaps of demasoni

If you head to Rob's you will see this tank full of about 200+ serpae tetras with clown loaches. They look great together, colors mix well.