Hi all, 
I am thinking of selling a setup of mine, but have little to no idea of sale price. So any help would be great appreciated. 
What I have to sell:
5x3x2 tank - the bottom has had part of it patched up, but is holding water just fine (I realise it's not worth much)
3D Background
Metal stand to accommodate
FX6 
2x LED lights, that I can't seem to find the brand, but are pretty strong (will upload photos later)
Cabinet - has soft closing front doors (Oooo Ahhhhhh) and has storage on one side and the other side hides all the filter hoses. 
Photo is below (I have since sold most of the plants):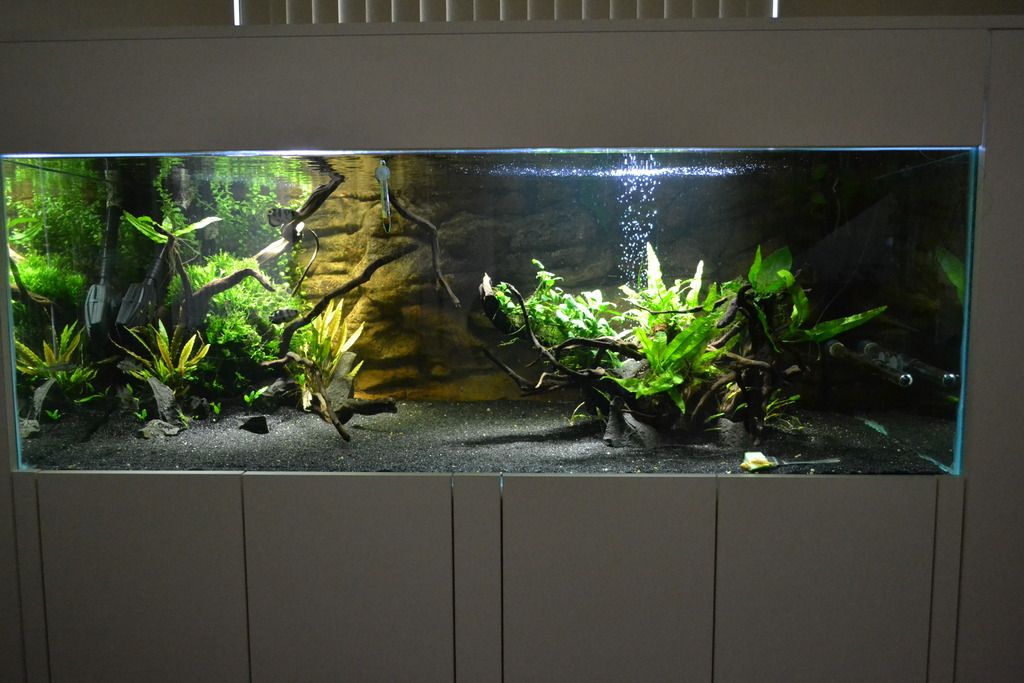 Thank you for all your help in advance!