19/03/16
YAY I'm first !
So this year I decided to get more involved with PCS. I enjoyed reading and following everyone's journal last year
At first I wanted to go for the biotope category because it seemed quite interesting. But after doing a bit of research only and looking at examples, I decided to go for the aquascaping, as it is something I really admired for many years but never had the urge to really do it (online photos and videos were enough haha!). Also after showing my other half examples of biotopes, he flat out said no. BUT he was all for the aquascaping idea. I'm hoping to go for the Nature style aquascaping.
Here's the space that i will putting my tank - excuse the mess and clutter!!
So as you can see, my tank will be on display. So it has to look good (not like the ones now..sigh) - that was the rule my partner put in place to allow me to do this.
Last night i did some measurements of the space, allowing ample space convenient access. With the two current tanks, the larger one on the right is a real pain in the butt to do my maintenance. I can't actually take anything out without draining the whole thing and moving it out, hence the main reason i hadn't gotten around to putting in that 3D background in that i got from last last PCS Auction..sigh.. The tank on the left is somewhat the dimensions I'm after but obviously longer. I'll be slowly shutting down these two small tanks and selling them off to help fund this scape.
Went to Perth Aquarium Gallery today to get a quote for the tank size I'm after and will be putting in my order on Monday
To finish off this first journal entry - a little piece of advice that was given to me from my Manager that i worked with on project for the last 3 yrs, on his last day of work before he retired. I'm somewhat fickle when it comes to setting goals for myself and actually sticking to them, so I hope this competition will help me improve on that. haha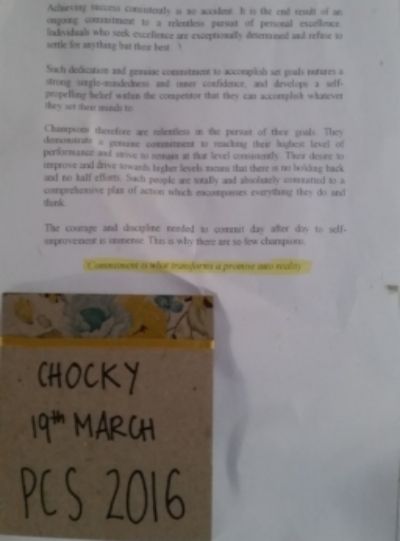 "Achieving success consistently is no accident. It is the end result of an ongoing commitment to a relentless pursuit of personal excellence. Individuals who seek excellence are exceptionally determined and refuse to settle for anything but their best"
"Commitment is what transforms a promise into reality"