Hey all, recently I had to drill a couple of holes in my aquariums for my fish room, in this thread I will explain how I drilled my tanks. 
So why drill holes ? 
Well for drainage, canister filter plumbing, over flows for sumps ect 
Drilling holes in your aquarium can make plumbing very neat and give you different options for filtration and drainage. 
The reason for me drilling holes in my aquariums was to join 2 smaller tanks and use them as a sump. Rather than buying a new single sump, I was able to use two, 2ft tanks joined together to achieve my desired outcome. 
What you will need: 
A drill 
Desired glass hole saw (generally diamond tipped) 
A drilling template 
Tape measure 
Marker pen 
Tape
A water hose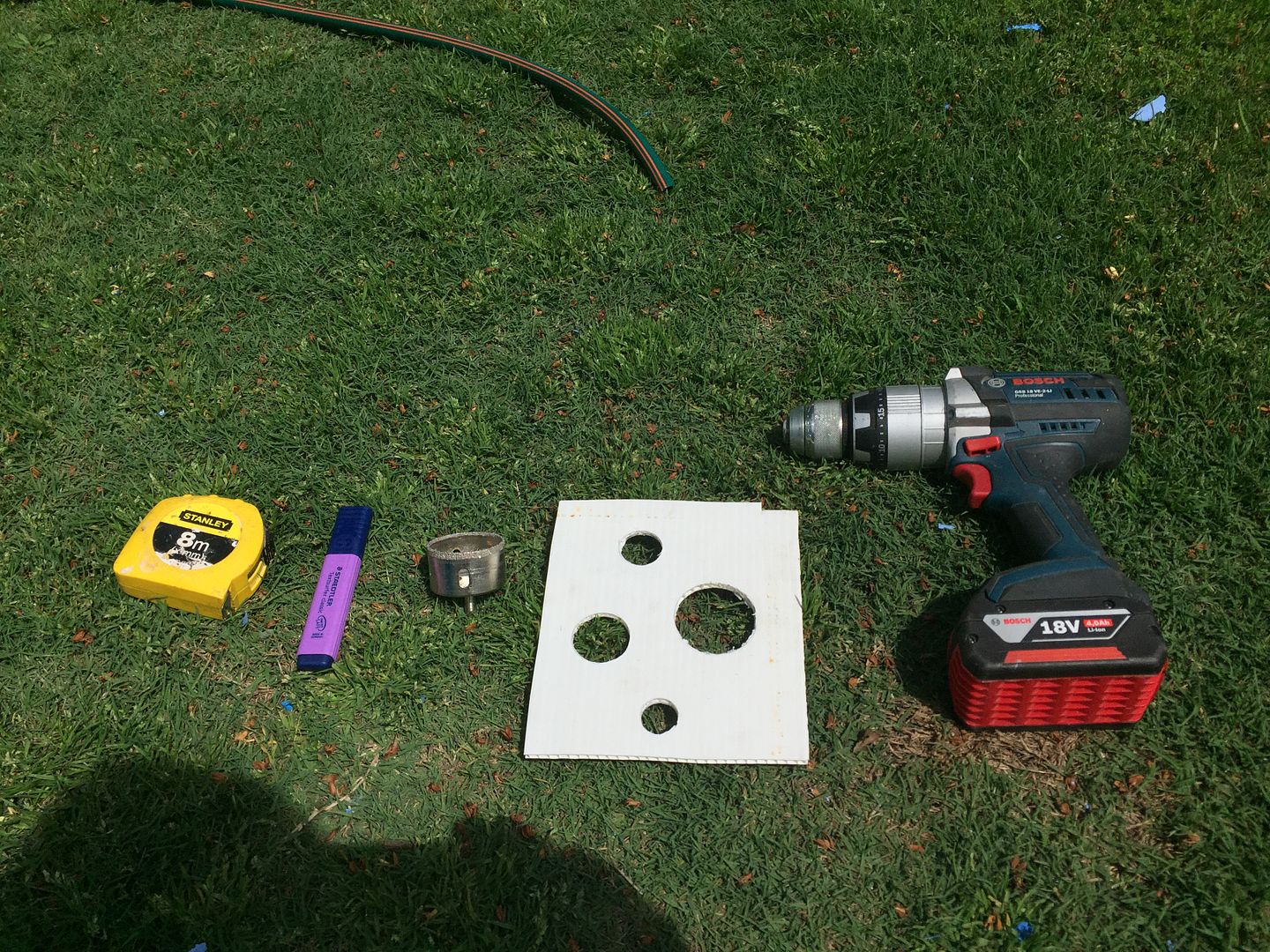 1. Start by marking out in your aquarium where you want the hole. Positioning is important. Holes in the middle of larger aquariums are never a good idea, should be ideally near the sides (reduces stresses)  
2. Place your template on the glass and tape in position. The tape will help keep it there so you can get a nice clean start. My template is made of cheap inexpensive plastic (corflute).  
3. Turn on your hose, position it over the template. Lubrication when drilling glass is extremely important, it cools the workpiece and the tool (hole saw). The hose doesn't need to be a torrent, but ample enough To do its job.  
4. Now that your water is running, begin drilling. Start off SLOW, really slow, allow the hole saw to grind away a shallow depth of cut and seat properly into the glass before increasing cutting speed. Be sure to pull the drill out of the cut frequently and directly flush out the resulting milky liquid (Resulting from "ground up" glass) 
Avoid exerting excessive vertical force on the hole saw, let it do it's job. To much force may result in panel breakage.
You are not so much "sawing" or drilling as your are grinding the glass away with an abrasive tool. 
Going at a slow and steady pace will result in a better result, especially when starting and finishing. 
This was the end result.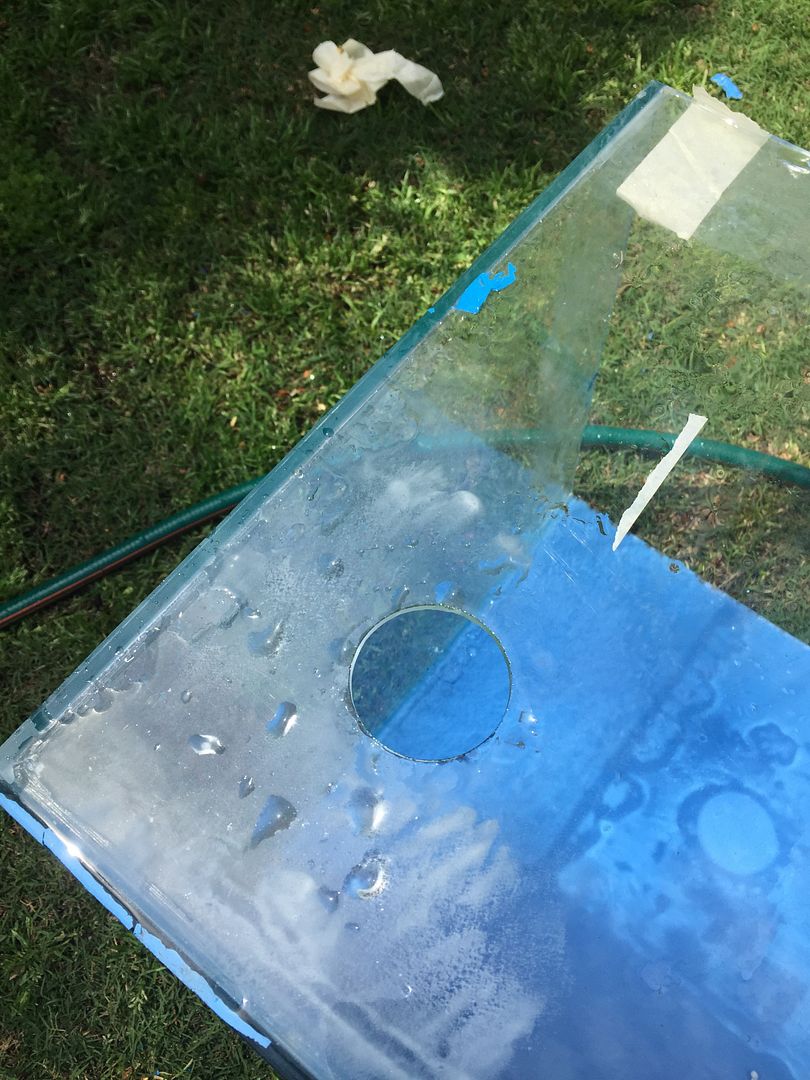 Disclaimer:
Glass is a brittle Amorphous solid, it can break easily. By drilling holes you always run the risk of breakage if the incorrect method is used and or introducing, essentially, a defect which creates a structural weakness.   
My main tip to avoid breakage, especially on drilling thicker material is to
Take your time !
Use a slow cutting speed and keep the tool and cutting site well lubricated. Other than that, drilling glass is really easy and something most people could manage. 
If there is anything iv'e missed or you wish to add your own experiences drilling glass, please do