Well for those who were around back then and may remember I kept quite the collection of tank busters for a pre-adolescent teenage kid haha some of them including Aros, bichirs, rtc, clown knives etc etc.
Unfortunately all good things came to an end after I lost some of my prized fish and so I decided to sell what was remaining and move on from the hobby for a little while.
I didn't think it would take so long but life had kept me at bay to get back into it sooner but finally after 8 or so years I bit the bullet and purchased a new tank.
A brand new 6x2x2 with a pine stand came up for sale and I managed to score it for $600. Freshly built by Morley Aquariums it hasn't even be filled yet! Has the back painted black and black silicone around all the edges. Couldn't ask for more. 
The plan was always to have it in my room so the lack of cabinet / hood does not worry me.
I'll start with a quick photo of the stand after I took delivery.
I was not too happy with the overall strengthening of the stand. There was excessive movement when pushed from each end.
Went past the local Bunnings and purchased 5 metres of pine timber and cut it down to size and braced the entire bottom of the stand.
As shown I went both horizontally and vertically between each main leg. Finished it off with a thin piece of ply board over the top where the tank will eventually sit on with foam as well.
Here is the end product.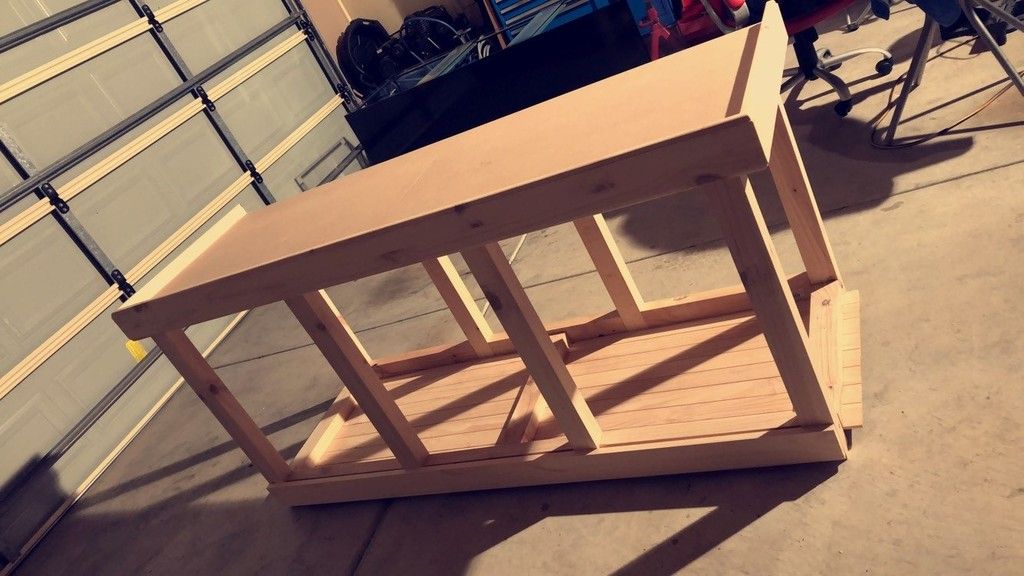 Made a huge difference. Now there is no longer any movement either way and I am finally feeling confident with it.
Tonight I will sand it down and apply the first coat of varnish to it.
Will keep this post updated as I go along.