Everything set nicely last night. Added a few more pieces, building up the base to a more finished look and bulking up the weight bearing section.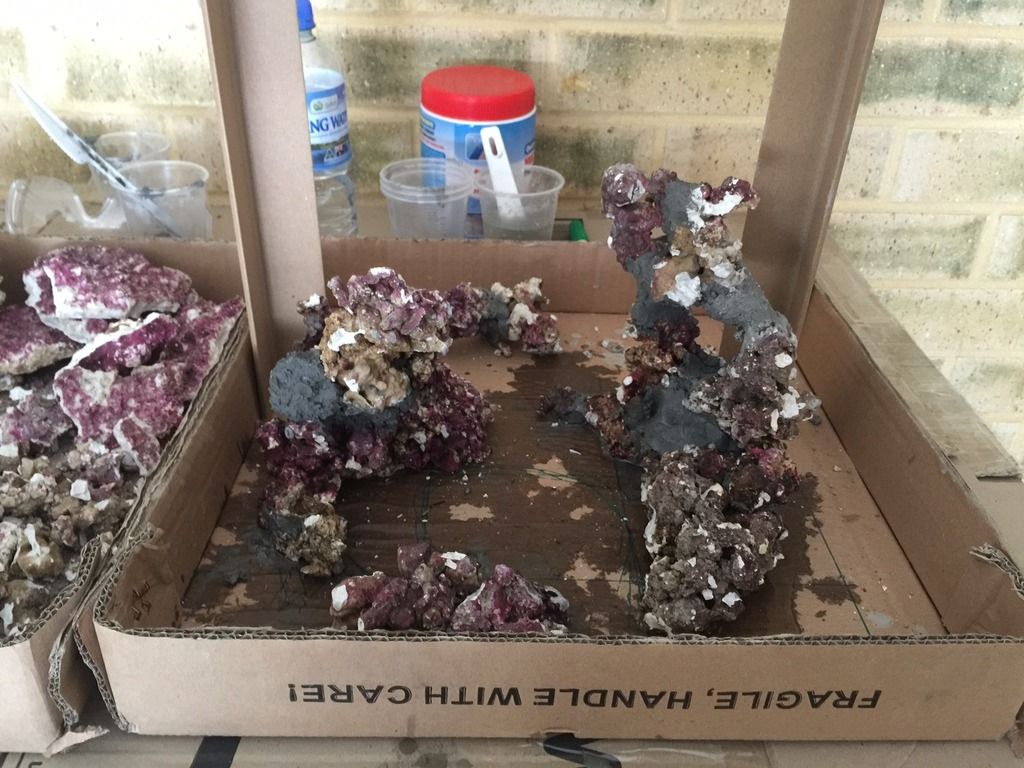 Making sure that the top down layout isn't bulging out to the edges, and that there is going to be room to place zoas etc on the sides with adequate light.


I've gone for a bit of a swirl effect on both bases, but this is as far as the swirl goes curve wise, to make sure that the archway is going to be very strong and stable.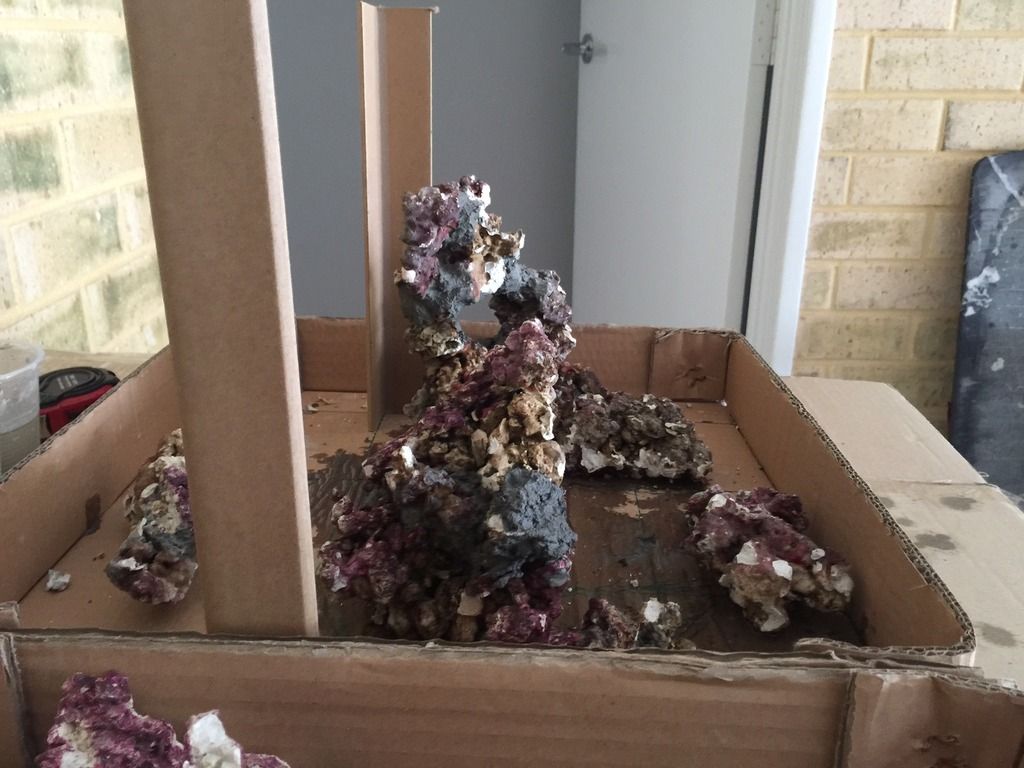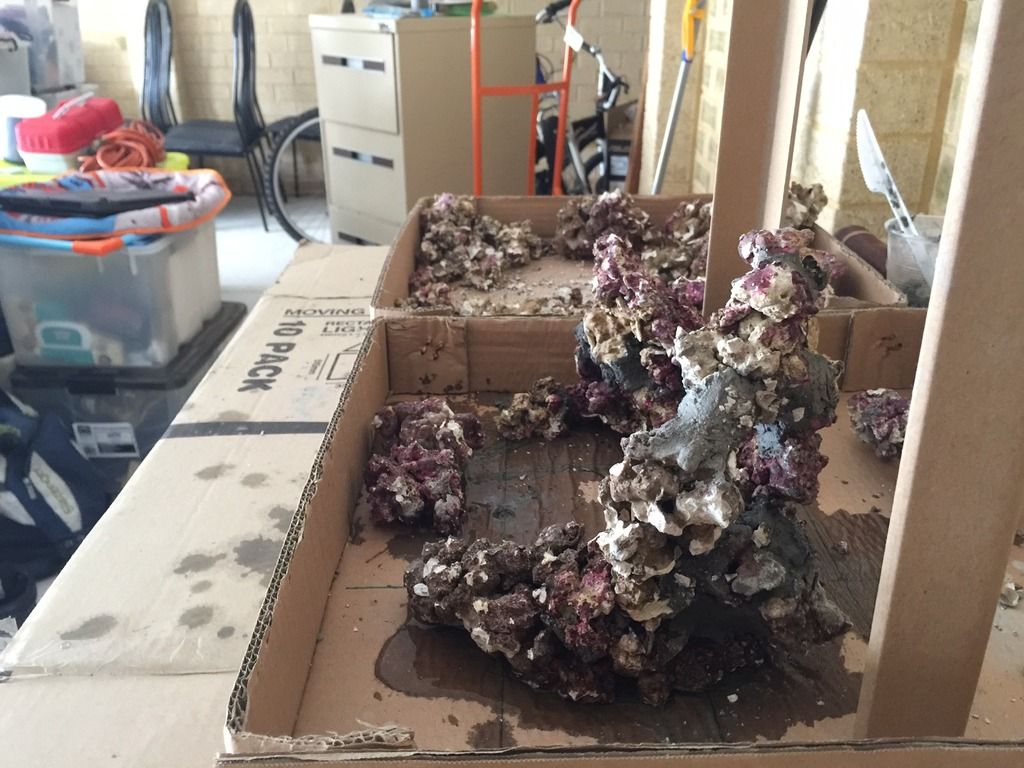 Continued building up the base of the arch to make it more solid, even managed to get another little porthole in
Because there is quite a bit of cement going on, putting in lots of portholes should help flow in the tank (hopefully)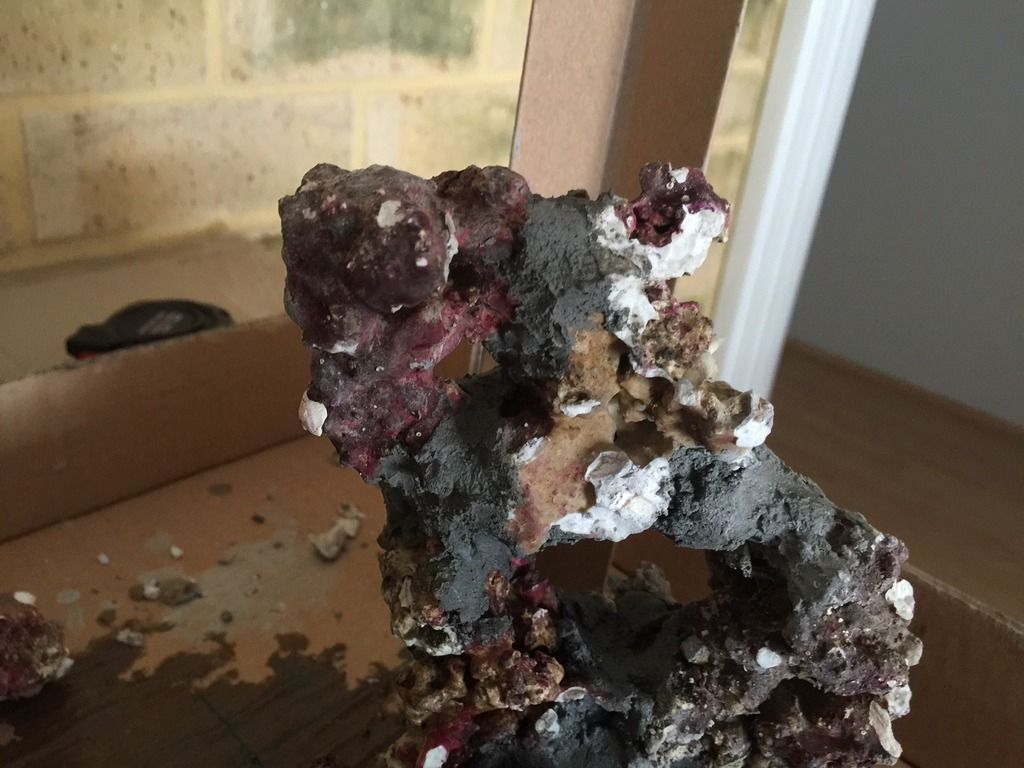 Built onto the back of the right hand base to give a nice finishing curve, and to continue to solidify and produce a wide and stable base - 2 birds with 1 stone. This will need more building up/cement as it's a little fragile right now - probably once this is dry I will flip it and fill out the base.