I have 2 bits of driftwood that were in a tank for a few years, but have been sitting on a shelf for a year or so now. Might as well move both bits on. Once they get waterlogged they shouldn't leach much tannins. I have take 2 photos of each bit of wood, and stubby holder is for reference so you get an idea on the size of the pieces. 
Wood 1: SOLD  
Wood 2: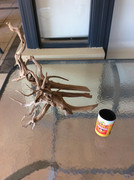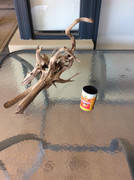 Wood 3: Also have this bit in my tank Id like to move on for the same price:
274720EA-09CC-4408-88AF-ACBC55C6CA88.jpeg
115.82KB
0 downloads
C2FD5A0A-6C27-4B3A-B46F-07508ADCF8F7.jpeg
128.31KB
1 downloads
Pick up from Hammond Park (20 mins south of the CBD, off the Russell road freeway exit)  
Price: $60 each.
Please dont ask for a special price as I paid 3 times this at the shop
Feel free to PM me if youre interested in either bit
Edited by Westie, 25 July 2018 - 05:05 PM.